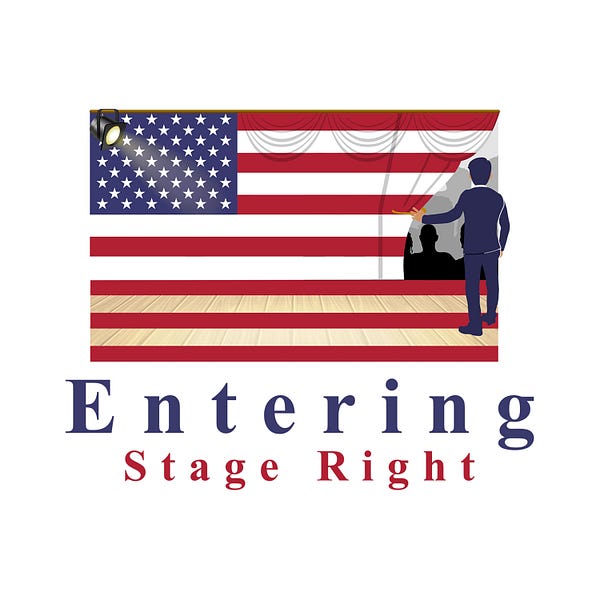 Jan 15 • 46M
Podcast #42 - Democracy Under Threat?
Who and what are truly threatening democracy
From Hollywood to the Heartland, two spirited actors/directors keep you posted on politics and the culture.
Friends,
Thanks for joining us in this lively discussion that explores the various claims to the threats on our democracy.
"Democracy Under Threat," or some creative variant, is a political catchphrase that we will hear continuously from now until the mid-term elections in November. When there is a poverty of policy, painting the opposition with a broad, demonizing brush stroke is the political tool of last resort.
Feel free to leave us a comment and, if you are enjoying, pass Entering Stage Right along to a friend. We're growing, and for that we give…
Thanks to You!
Philip & D. Paul